---
Last week Google unveiled their rival to the iPhone, the Nexus 4. Though it wasn't an unexpected release, there were a few features unexpectedly left out. One being the lack of LTE capability, a definite miss considering the iPhone 5 has it.
Some great incentives in favor of the Nexus 4 include it's crisp display at 1280 x 768 (320 ppi) and featured wireless charging. That coupled with the new Android 4.2 Jelly Bean and powerful Qualcomm Snapdragon S4 quad-core processor makes for one possible contender.
Though the real question is which one consumer's will go with this holiday season. Here is a side by side comparison to see how they measure up.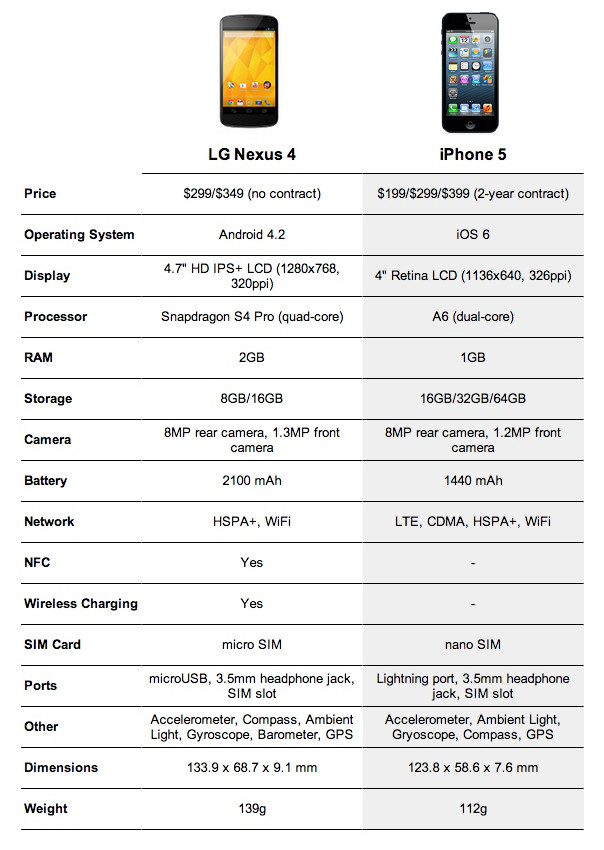 The Nexus 4 will go on sale on November 13th.